AdvantEdge Assessment Tools
GAPPS is our powerful AdvantEdge Potential to Performance System. Unlike other leadership assessments, GAPPS provides you with a comprehensive profile report showing your leadership effectiveness and potential.
Leadership Character
Leadership Competency
Leadership Potentiality
GAPPS identifies your current strengths AND your priority development areas AND your potentiality as a leader. With links to our unique, interactive online learning system.
The GAPPS full assessment includes personal feedback coaching (90 minutes) by video conference. You will also receive access to the AdvantEdge Coaching System Platform – complete with hundreds of "Little Learning" tutorials, focused, interactive and application-centric applications and fully supported online learning tool.
Additional comparative profiles of teams, culture fit, recruitment and all parts of the employee life cycle are available to accelerate and improve your interventions.
GAPPS profile report includes: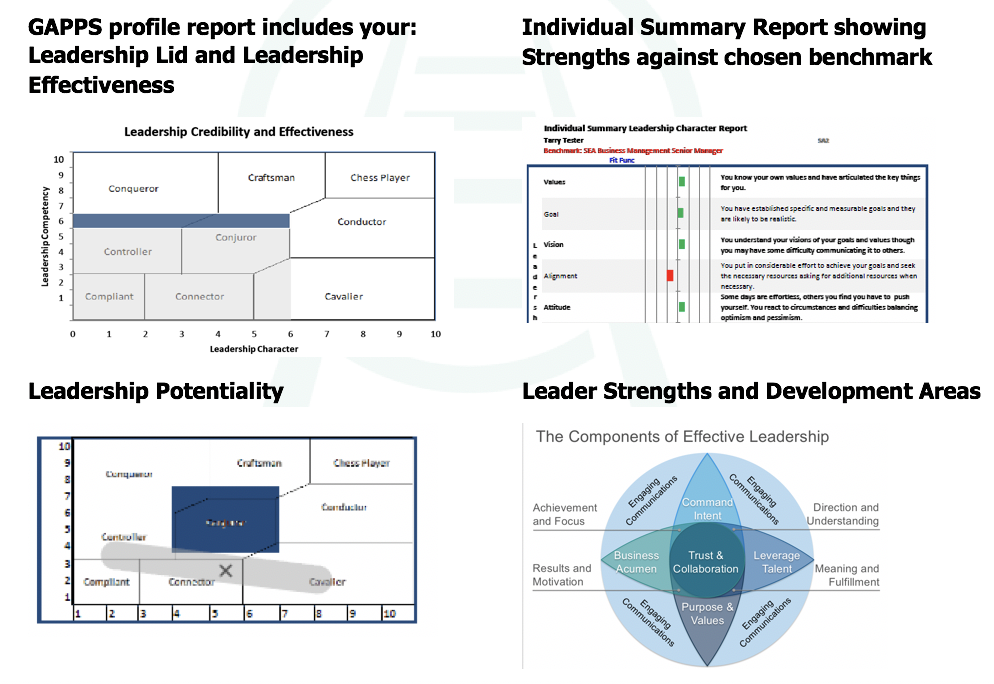 Developed by Dr. John Kenworthy with colleagues Profs Malcolm Higgs, Prof. Vic Dulewicz and Dr Paul Aitken. This powerful tool provides a detailed, accurate and reliable leadership assessment.
Reliability, Validity and Usefulness
GAPPS has been extensively tested with a reliability Cronbach alpha of 0.86 and validated across the globe against 16PF, DISC, MBTI, Belbin Team Roles and Hay-McBer MCQ. Unlike most leadership psychometrics, GAPPS3 has also been validated in Singapore and Malaysia and has benchmark profiles for Singapore, Malaysia as well as 'Western' norms.
Why is GAPPS better?
GAPPS is the only leadership psychometric instrument validated, reliability tested and designed in Asia. It is the only assessment that measures your leadership Attributes AND your Leadership Abilities And your Leadership Agility. And, GAPPS is the only instrument that guides the assessee on what they should develop as a priority AND links them directly to the most appropriate Leadership Apps (found on our AdvantEdge Coaching System online toolbox.)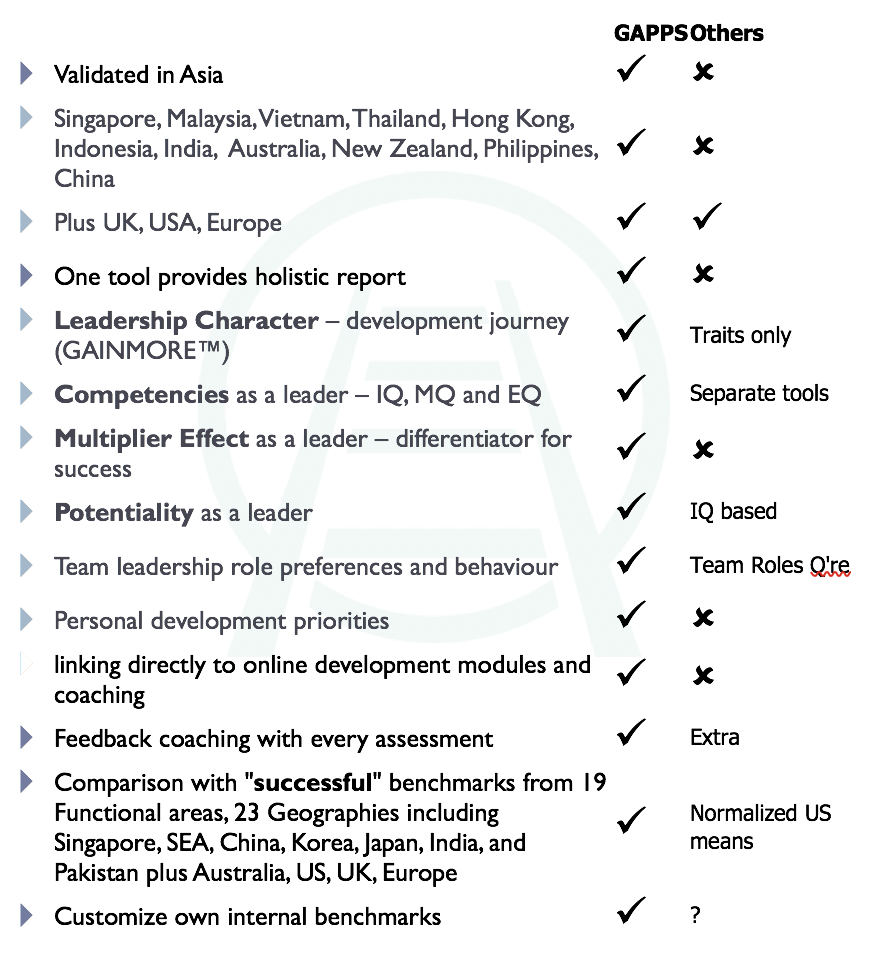 Find out how the AdvantEdge Assessment will help you unstuck your potential and unleash your team
To unstuck your potential, one of the first things you need is an objective, accurate and useful assessment of where you are now and what is the quickest way to close any gapps you may have. 
We hate spam too. Unsubscribe at any time.